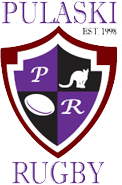 Frances Brunette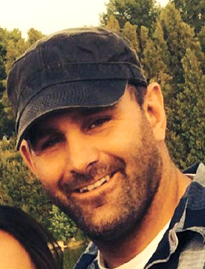 I'm the youngest of four and born and raised in Green Bay (Howard). I've played soccer, football, wrestling, track and rugby.
I have been playing rugby since 1994 and my past teams are: Green Bay Mavericks, Bay Port, Green Bay Celtics, Denver Barbos, Milwaukee Black and White, Men's All Star teams: Wisconsin Select, Midwest select.
I Helped create Pulaski Rugby in 1998 and have been the head coach since. Had the pleasure of coaching 3 state titles. In 2012 I was asked to lead our state high school all-star team. 2013 Coached the national champion all-star team.
I Was a key player in the development of the Wisco 7s Series for both boys and girls in Wisconsin.
Jared Skinkis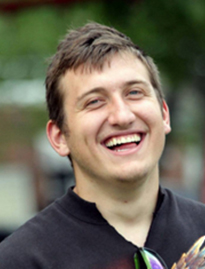 I am the youngest child in my family as I have two brothers and two sisters. I grew up on a farm until I was ten. Throughout my life I have always enjoyed having a good time with family and friends. Sports were always a big part of my life and still are a big part. I'm an avid Packers and badgers football and basketball fan. I graduated from Pulaski high school in 2012 where I played football, ran track, and played rugby. After graduating I entered the work force for two years but now I am attending NWTC in Green Bay. I still play rugby for the Green Bay rugby club and it is one of my favorite hobbies.
Cole Coopman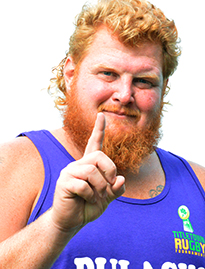 I work construction at Power Building and have played rugby since 2002. Teams played for: Pulaski Roos, Wisconsin u-19, Tempe Old Devils, USA u-19, Wisconsin men's selects, Green Bay Celtics, Milwaukee rugby club, Milwaukee barbarians. I've been a coach since 2004.
Chris Rogge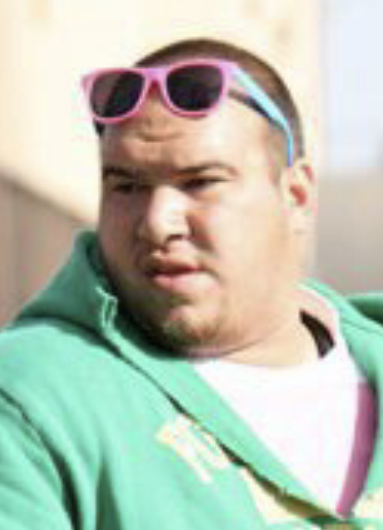 I moved back to Green Bay to attend high school at Green Bay Preble, I graduated in 2006, I played nose tackle for the football team and threw shotput for the track team until I found rugby.

I've been playing since 2005, I started on the Mavericks and played college rugby at UW-Stout before moving back to Green Bay where I currently play for the men's team.

I usually go by the name Pudgie bunny.
Brian Tilque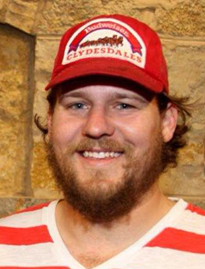 I started playing rugby in 2001 as a freshman in high school. After high school I joined the Green Bay Celtics where I currently still play and assist coaching the back line. Also played one season for Milwaukee Barbarians but season was cut short due to injury. I coached Wisconsin select side for one season and currently on my second season with Pulaski rugby.


Emily Gazella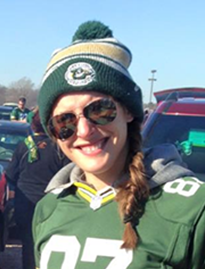 Emily's Bio here
Matt Peterson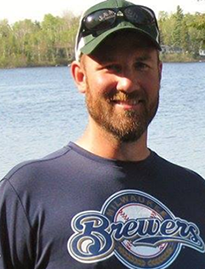 Matt's Bio here
Andy Prochniak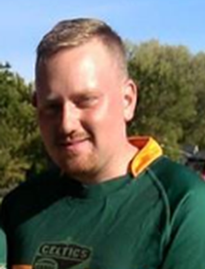 Andy's bio here.
Michaela Enneper
Michaela's bio here


Claire Tomashek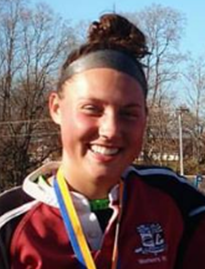 Claire's Bio here
Kortney Krueger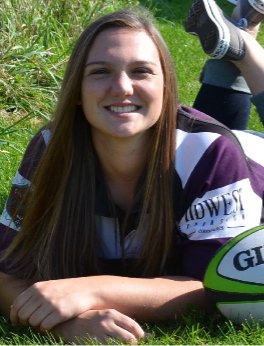 I am the oldest of three kids and a Sobieski native. I graduated from Pulaski High School in 2016. Currently, I am attending the University of Wisconsin Green Bay majoring in Accounting and Business Administration. I joined the Pulaski Flyers during its inaugural season and played as a full back. I began coaching for the Flyers in fall of 2017. During the summer, I play for the Pulaski Mob women's rugby team. I look forward to watching the Flyers continue grow in their rugby knowledge and skills and I am proud to be a part of Pulaski Rugby!